Excitement was high in the morning of May 10, 2019. The three additional school buses intended to cater to the transportation needs of the increasing number of high school students in CPAC Academy were scheduled to be released by the Yanson Group of Bus Companies (Ceres Bus) in Mansilingan, Bacolod City.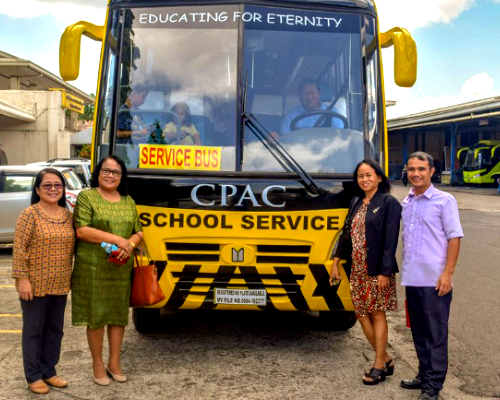 The college board approved the purchase during its July 2018 board meeting. It was in August 3, 2018 when the purchase order was sent. Yet, it took months before the purchase was finally realized.
The three yellow-painted school buses, one following the other moved past the traffic from Mansilingan to the campus with the administration, some faculty and alumni on board. It was welcomed by the smiling faces and hand waves of members of the college family. The long wait was indeed, finally over.
Glory be to God for His bountiful blessings! God bless the kind hearts of the donors who strongly support Adventist Christian Education!