Joseph Amaza and Eliezer (Joer) Barlizo were among the most well-known students during the pioneering years of Central Philippine Adventist College. They were known throughout the campus; children, students, faculty, staff alike, and even folks outside the campus knew who they were. Both were described as mischievous students in the dormitory or anywhere. It's either you will hate them or enjoy their company. Laughter reigned whenever they were present. Both were also talented in music and guitar instrument.            
Joseph arrived at CPAC in 1982, all the way from Cebu City. He was one of the pioneer students. Three years later, Joer came and enrolled in the Bachelor of Science in Accountancy program for three years, during which he stayed in the same room with Joseph. 
One day, Joseph was found high on drugs and was sent home. In fact, he was sent home three times during his academic stint at CPAC. One day, when he was found high on drugs, he opened a Bible storybook where he saw a picture of a boy crying. The image seemed to touch him because he also cried. In another picture, he saw another boy laughing; he also laughed. However, one picture stood out and got on his nerves. This was a scene of Christ coming down from the clouds of heaven. It seemed real that Christ was coming that very hour, and he started to be so afraid that he cried. Soon he came to his senses, and he discovered he was only hallucinating. That experience was his turnabout. He wanted to be with Jesus in heaven, and from there, he resolved to change and choose the straight path.  
           Joer, on the other hand, was caught drunk. As a rule, he could not continue studying at CPAC for a semester. He then tried to transfer to Mountain View College and enrolled in Liberal Arts. After almost two weeks at MVC, he received a call from the CPAC Dean of Student Affairs advising him to transfer to a school that is not a sister institution of CPAC. 
Staying at MVC would look like his being caught drunk was without a disciplinary measure.
After that call, he immediately moved to Cagayan Capitol University, where he enrolled in Political Science. It looked like he was free to do things not allowed at CPAC and MVC. However, fate made him transfer — this time to the University of the Visayas (UV), where he continued his course in Political Science. 
After a year in UV, he stopped schooling for more than a year and got married. Partly, his wife was used by God so that he could redirect his life. On the other hand, his parents constantly reminded him of what they promised the Lord when he was three. At that age, he suffered from Meningitis, and the doctor told his parents there was no hope of survival for their boy. The parents earnestly pleaded with the Lord for his healing and promised to let the boy become a pastor if only he would be healed. And yes, God did a miracle in his life; he was healed. 
Eventually, he returned to MVC with his wife and eldest son and enrolled in a Bachelor of Theology course. 
How has life turned out for these two "mischievous" boys? 
Joseph graduated with a Bachelor of Agricultural Technology degree at CPAC and has been employed at the Matutum View Academy (MVA) in Southern Mindanao. Later he was designated as dormitory dean. For 20 long years, he was never replaced as dormitory dean. His college experience made him the most loved Boys' Dormitory dean.            
Moreover, Joer became a district Pastor, Youth, Health, PARL, Communications Director and Ministerial Secretary, Executive Secretary, and President of the Central Visayan Conference (CVC). He has also served as Youth/AMiCUS Director and Executive Secretary of the Central Philippine Union Conference (CPUC) and now serving as the president of the said Union Conference.
Looking at their background as students, one can never imagine that they would be leaders of our school and church. Indeed, God can work miracles in a person's life.      
When we come to Jesus and surrender our life to Him, He accepts us just as we are, but He doesn't stop there. He will also change us through the workings of the Holy Spirit. As the song goes:
From Glory To Glory He's Changing Me,
 Changing Me, Changing Me.
 His Likeness And Image To Perfect In Me.
 The Love Of God Shown To The World.
 For He's Changing, Changing Me,
 From Earthly Things To The Heavenly.
 His Likeness And Image To Perfect In Me,
 The Love Of God Shown To The World
The text 2 Corinthians 3:18 (NASB) says: "But we all, with unveiled face, beholding as in a mirror the glory of the Lord, are being transformed into the same image from glory to glory, just as from the Lord, the Spirit." 
Ellen White also has something to say about a changed person, which we can see from this passage. "When Jesus speaks of the new heart, He means the mind, the life, the whole being. To have a change of heart is to withdraw the affections from the world and fasten them upon Christ. To have a new heart is to have a new mind, purpose, and motives. What is the sign of a new heart? A changed life. There is a daily, hourly dying to selfishness and pride." MYP 72.1
These two former students of CPAC are living testimonies of how Jesus can change a sinful man into a saint with a bunos of leadership. Praise God for His bountiful grace and mercy.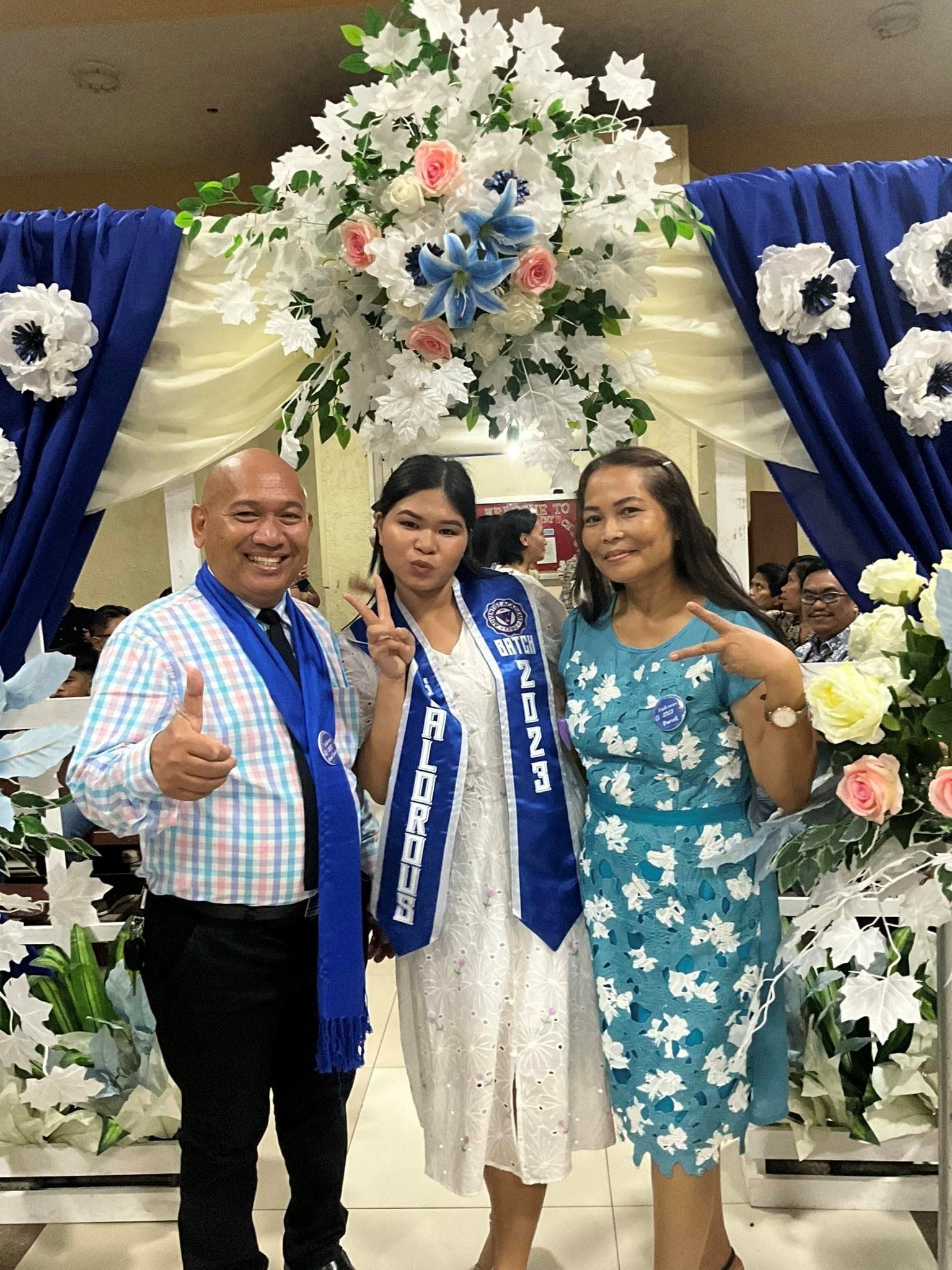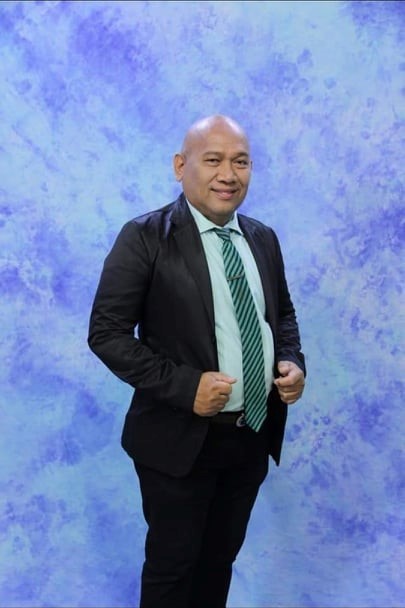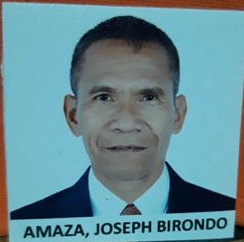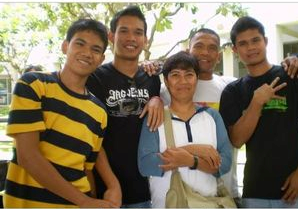 Written by: Mr. Edwin A. Salleva
Edited by: Dr. Allen G. Amarilla & Mrs. Emelyn Joy A. Maglana
Layout by: Mr. Kaiser Reignheart E. Metran