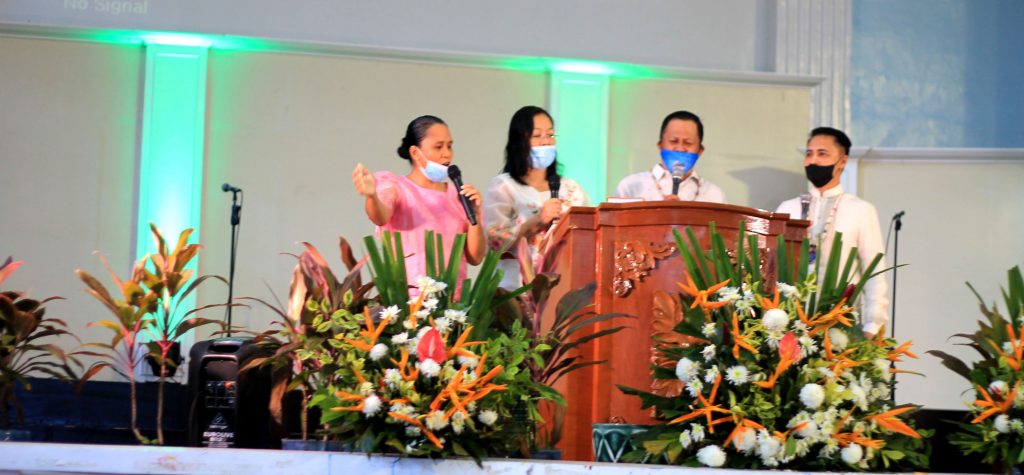 Central Philippine Adventist College celebrated its 39th anniversary with the theme "39 Years and Getting Better in God's Hand."
Despite the COVID-19 pandemic, Mrs. Donna Lou A. Aragon, together with the members of the program committee: Dr. Joash P. Macalipay, Mrs. Allen G. Amarilla, and Ms. Nylvie Loire A. Collamat prepared a memorable program.
The Celebration Through His Word started at 6:30 in the morning at CPAC church. The celebration opened through Moments of Music with Mrs. Jhonna G. Toledo as the song leader and Ms. Rhoea V. Barrera, the pianist. Pastor Joy S. Cantela, the president of the CPAC Alumni Association, rendered a song.
Pastor Eldyn S. Toledo welcomed the congregation, and the CPAC Church Choir sang the song of adoration. Dr. Luisito T. Tomado offered the invocation, Dr. Jessie J. Aragon introduced the speaker, and the CPAC Church Choir sang the special music. Pastor Dave D. Rodrigo, the chaplain of AMC-Bacolod, delivered a thanksgiving message. He shared the goodness of the Lord and the reasons for CPAC to be thankful through the years.
Dr. Julie Mirriam D. Rizardo reminisced the goodness of the Lord to CPAC throughout the years. She shared the interventions of the Lord for CPAC during its hardest moments.
Dr. Victor C. Montaño then led the litany of thanksgiving, and Pastor Renito C. Inapan, the President of NOC, dedicated CPAC through a prayer.
The CPAC Administrators then recognized workers who rendered their services to CPAC for 30 years and more. They were:
Dr. Arnel Arcenal – 32 years
Mr. Pepe Bitantos – 32 years
Mrs. Emily Fernandez – 31 years
Mrs. Marjorie Gabat – 32 years
Mr. Edwin Ladanio – 34 years
Mrs. Shirlyn Ladanio – 34 years
Mr. Wilfredo Ladanio – 34 years
Mr. Edwin Salleva – 32 years
The faculty who retired this year were recognized as well and received Plaque of Recognition and gifts:
Dr. Delia L. Mantos
Mr. Amaro Mantos
Mrs. Jessalinda Vidal
The congregation then sang the Doxology "Praise God from Whom All Blessings Flow," and Pastor Jemuel M. Toledanes closed the program through a prayer. Mrs. Ellen Ghetty White T. Tapaya was the Master of Ceremony.
After the Celebration Through His Word, the Celebration Through His Bountiful Blessings followed at the Pioneer Hall. The college prepared breakfast for everyone. The faculty, faculty kids, alumni, and students showcased their talents in the variety show.
The day was filled with laughter and joy as CPAC celebrated her 39 years through God's abundant blessings.
Special thanks to the different committees who spearheaded the preparation for the founding anniversary of CPAC. Without them, nothing would have been possible. All praises to God!