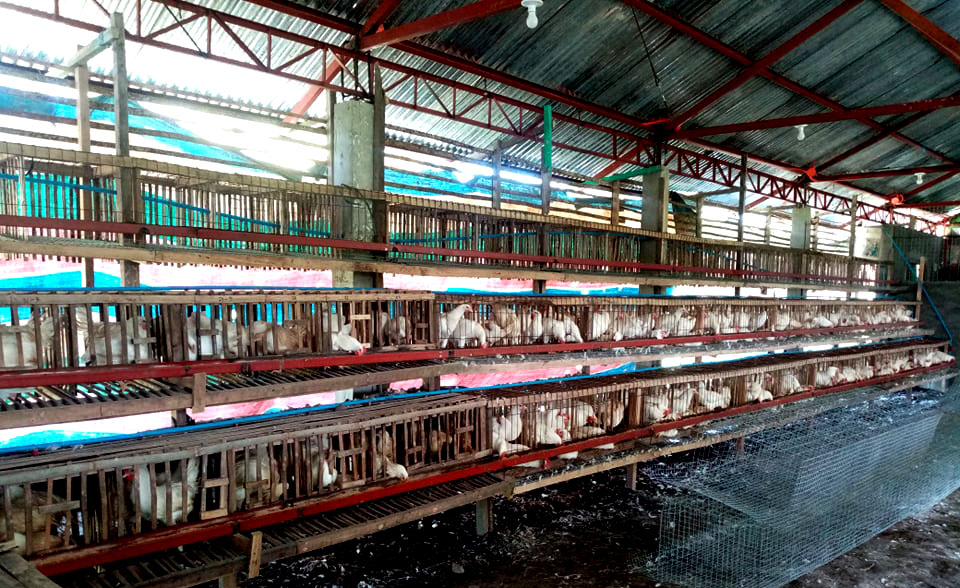 Central Philippine Adventist College was blessed through Dr. Carlos Jardiniano Jr. and Mr. Romeo Bandiola with the Administration's support to establish the new poultry. Dr. Jardiniano gave his best in raising a significant amount for the building of the poultry. Despite the setback experienced due to the pandemic, the new poultry's transfer and construction went on.
On December 16, 2020, the poultry building that can accommodate 1000 chickens was blessed and inaugurated. A simple dedication program attended by the administrators and some faculty members was done. Mrs. Marjorie Gabat, the VP for Finance Administration of CPAC, presided over the program. Addie Bandiola offered special music, Dr. Victor Montaño gave the dedicatory message, and Mr. Romeo Bandiola narrated the poultry building's history. The Jardiniano kids gave the dedicatory song, and Pastor Eldyn Toledo dedicated the building through a prayer.
After the dedicatory program, the ribbon-cutting ensued led by Dr. Julie Mirriam Rizardo, the college president, and Mrs. Marjorie Gabat.
This poultry will be a blessing to CPAC. It will provide the immediate need of the college for eggs and is also an income-generating project. Indeed, the Lord be praised for this magnificent blessing.