Mrs. Allen Amarilla, Sugar Blossom Adviser, Kyla Bastez, Sugar Blossom Editor-in-chief, three from the Vox, the official publication of the School of Nursing, together with Dr. Delia Mantos, the Publications Coordinator and chair of the Publications Committee attended the 2018 Campus Journalism Seminar-Workshop for the college level on August 22-24, 2018. The seminar was attended by almost 500 participants from various schools in Western Visayas, sponsored by the Philippine Information Agency Regional Office-6 and was held at the Mansion Hotel, Gen. Luna St., Iloilo City.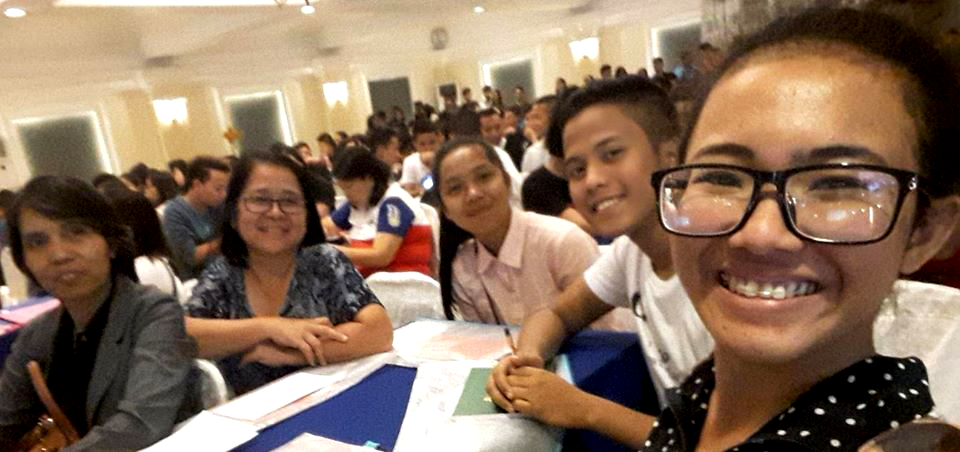 The topics covered during the first day of the seminar-workshop included Training perspectives and Core Principles of Journalism by Leonard T. Pineda 1, training-in-charge, News and Feature Writing by Nestor Burgos, Jr. Chief Correspondents Philippine Daily Inquirer-Visayas, Sport Writing by Elyrose Naorbe, CNN Philippines Correspondent, and Journalistic Writing in Filipino by Kimberly Rose Pillo.
Editorial/Column Writing and Editorial Cartooning by Francis Allan Angelo, Editor-in-Chief, Daily Guardian, Copyreading/Headlining by Dr. Ian Espada, Professor WVSU, Online Journalism/Newsletter Production by Engr. Ray Adrian Macalalag, DPWH-6 Engineer II and Youth Advocate, and PhotoJournalism by Tara Katherine yap, Regional News Coordinator, Manila Bulletin-Western Visayas were covered during the second day.
For the CPAC group, the most striking was the presentation of Page Design and lay-out Lecture and workshop of Dr. Zoilo Andrada, Jr. Associate Professor of UP Visayas and his assessment of different school publications. He critiqued every school publication presented to him and gave suggestions of how to improve each paper.
The highlight of this gathering of incoming school publication editors and staff was the writing workshops held in the afternoon of the second day which challenged the capabilities of the student participants.